Description
Ever heard the saying "How do you eat an elephant? One bite at a time."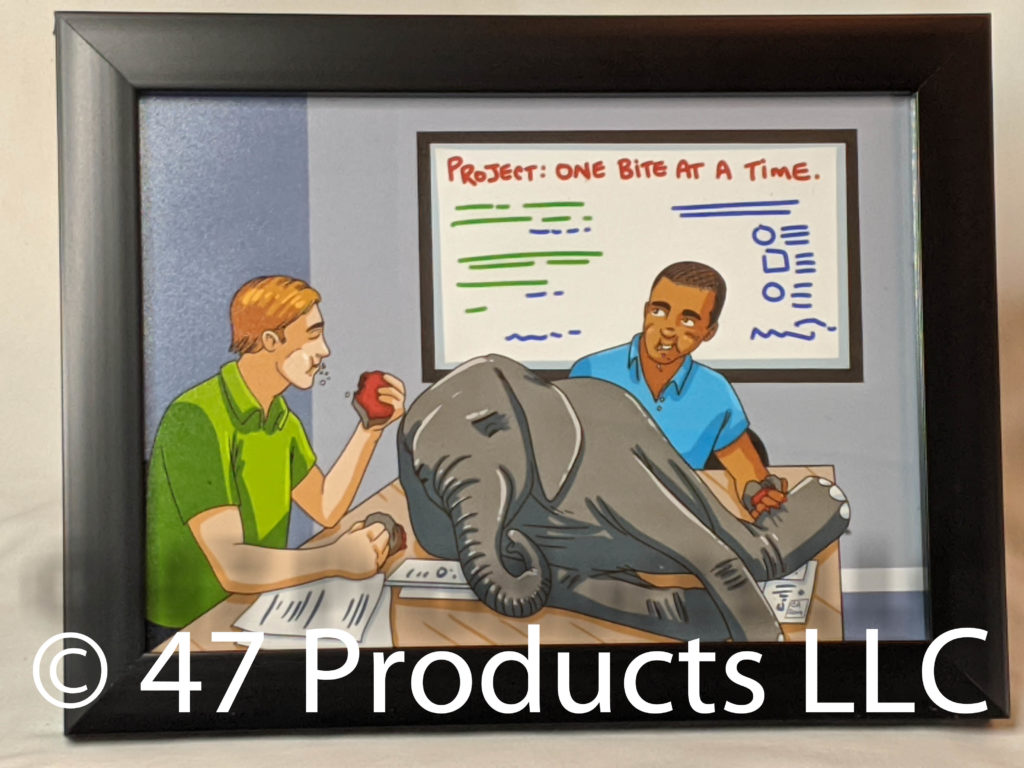 If not, I bet your office working family and friends have.
The inspiration of this art hit me in a meeting with a colleague.  We were talking through a project and the topic of one bite at a time came to mind.  I search and searched and searched for any existing art commemorating the process of eating that elephant and found none.
HOW IS THIS POSSIBLE!?!?!
Just as before, I felt it necessary to be the one to bring this needed product to market… just one major issue.  I can barely draw a stick figure.  Well, thank you Internet!  I was able to partner with fantastic artists and commission just such artwork.  Trust me, artists think it odd when you ask them to draw a picture of two IT guys eating an elephant, but my two artists came through so well, I bought both of their works.  I just couldn't choose one, so I leave it to you good consumer.  Exercise your capitalistic power and choose the one that strikes your fancy.