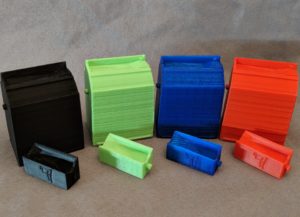 NEW COLORS ARE NOW AVAILABLE!
I am happy to report that with the continued success of both the Mall Rat Sled and the Louse Lips Tray, we were able to expand the color offerings of both products.  Both are now available in the original pink as well as Black, Green, Blue, and Orange.
See all our products HERE!
We have been careful to test and select materials that meets the excellence performance in our original color.
I am also happy to report that due to continued demand we have decided to expand our manufacturing to keep pace with your orders.  Thank you all so much for your business and making it a necessity that we keep up with you.